Adult Tricycle Reviews by the Experts
We do the research so you do not have to.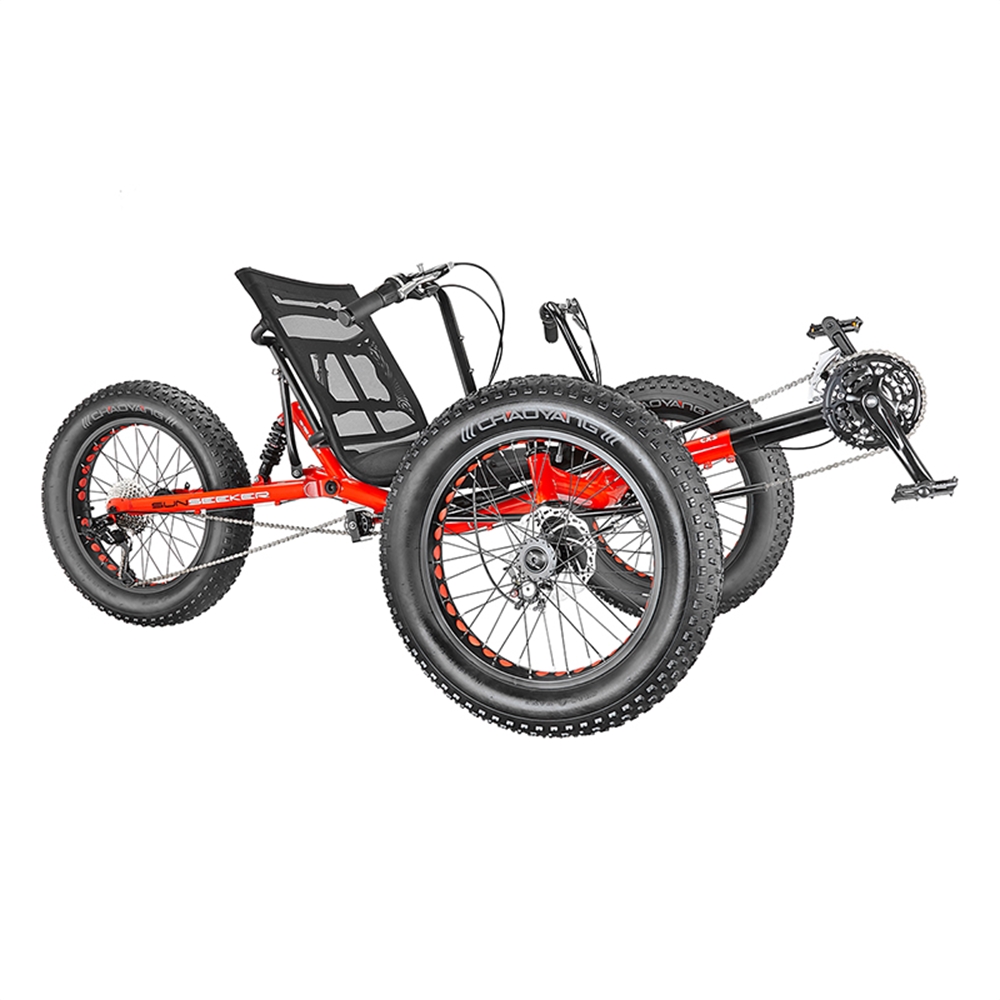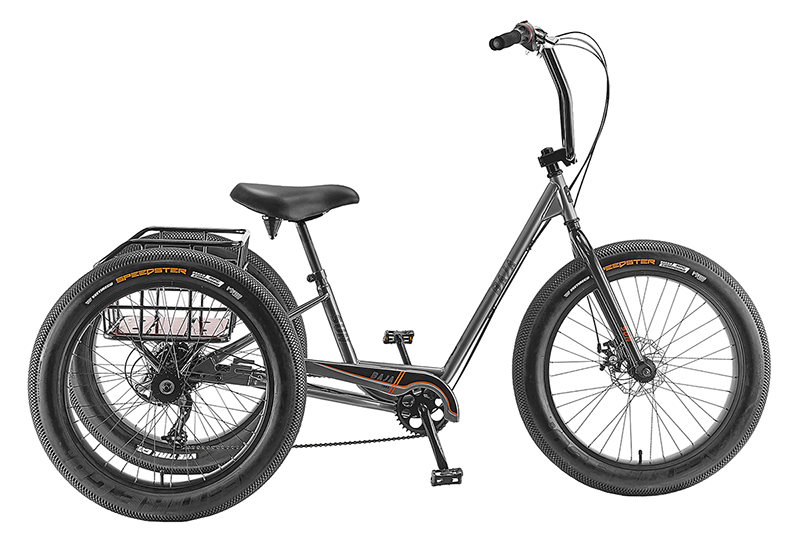 Which trike is best for you?
There are many different styles of tricycles. Making sure you find the one that fits best with your needs and type of riding is important in order to have the best experience possible.
Tadpole Recumbent trikes are the trikes with two wheels in front and one wheel in the back. In a recumbent style trike, you sit in a more reclined position with your legs in front of you.
Traditional trikes are the trikes with one wheel in front and two wheels in the back. With this style of trike, you are sitting taller with your legs below you.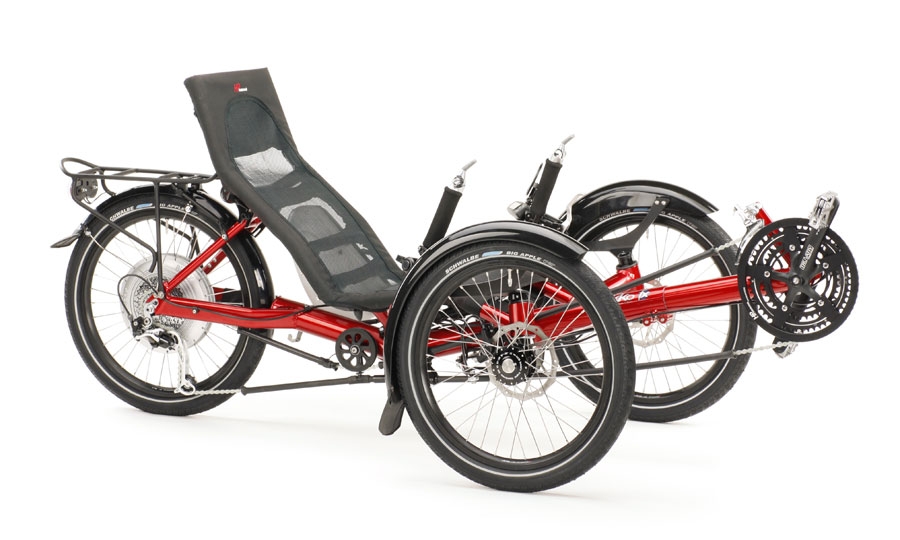 Hp Velotechnik is the the world's first manufacturer to exhibit a full-suspension foldable touring trike with a large 26-inch rear wheel.
Inspired Cycle Engineering (ICE) has been producing three wheel recumbent trikes / tricycles in Falmouth, England since 1999 but it can trace its history back to the original Trice first produced in 1986.
Inspired for your lifestyle · Ready to cruise · Take the scenic route
Hear From Happy Trike Owners
"My Sun Atlas trike is perfect for me to ride down to the beach. I am not able to ride on the sand as I do not have the fat tires on the trike but I can get around on the paved paths perfectly. This trike does everything I need it to. The basket in the back is also great for hauling my cooler and towels to the beach."
"I love my Catrike Dumont trike. Highly recommended!"
- johnny
(Alberta, Canada)
"If you're looking for an electric recumbent trike that can withstand a elevation diverse area, I would recommend the Sun Fat Tad trike with a motor kit. I have been riding mine religously on the mountains here in Colorado Springs and have not had any issues yet."
- Samantha
(Colorado, USA)
What to Consider Before You Buy
Did you say Adult TRIKE? Bike trends come and go, like the now popular 4" wide rims on bikes. Adult Trikes have been used in large industrial plant setting for decades, allowing plant repairmen to be mobile with their tools. I remember touring an aluminum plant when I was a kid in Iowa, and saw plant managers cycling the huge plant floor on trikes. But one niche of this industry is showing a slow and steady growth: adult tricycle sales. And more are being sold online than in shops. Trikes sold for recreational use are now really catching on! Some baby boomers are determined to get more exercise, some are trying to rehab from knee replacements, and others are determined to enjoy the good life.
To the consumer, online shopping allows for finding a wide selection, mostly because the typical local bike shop doesn't have the room to showcase the wide variety available. Here I offer a few tips about making an online tricycle purchase. Despite the fact that it is a web based business, I recommend calling the company to learn more about them. Ask how long they have been in business, and check out their knowledge of bikes and trikes in general. If you are confused by the wide variety of trikes out there, ask if they have consultants that will help you zero in on the model best suited to your needs. Beware of companies that can only be contacted by email. The company may not be legitimate.
For many people price is a big factor. But for so many things in life, you get what you pay for. Finding that killer deal online (or even in a big box store) may have seemed great at the time, but "remember the bitterness of poor quality remains long after the sweetness of low price". Well-made adult tricycle may cost more, but they will last for many years. If you order online, get it shipped assembled. Consumers always think trikes are easy to assemble, and they are – for a professional bike mechanic. Allow for 2-6 hours or more to do the job yourself at home. If you buy online from Amazon, Wal-Mart, Target or any other big box store, the assembly manual you get with the trike is not much help, so you better be mechanically inclined and like puzzles.