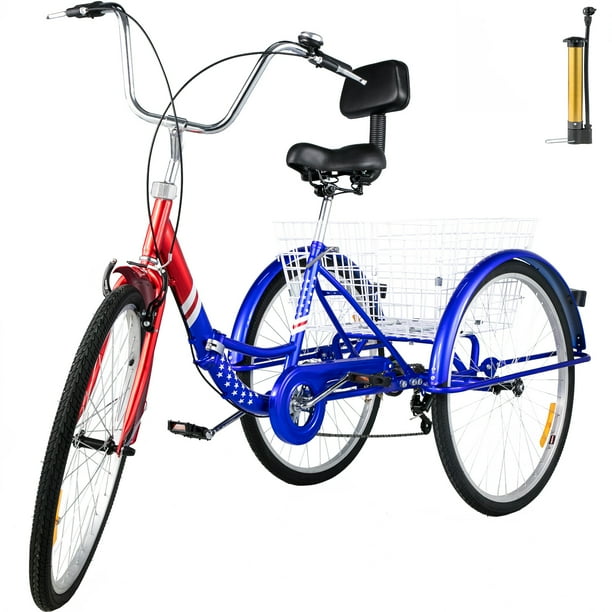 Reviewed on January 5, 2022
This trike is on par with the Amazon trike as one of the worst quality products I have ever seen. I have been in the bicycle industry for over forty years and it amazes me on how low the quality of bicycle are being sold either on line or thought some Big Box stores. Do not believe the fake reviews of 4.1 on Walmart's web site. Call any bicycle store in the country and ask them if they have a source for parts for a Walmart trike, or ask them if they will put the trike together for you. Most shops will not assemble these Amazon or Big Box trikes for fear of liability. Just like the Amazon trike ask yourself how can this trike only be $259.99? To put things in perspective Sun is the largest seller of trikes in the world and there entry level trikes sells for $639.99. So how can the Walmart's trike be less that half of a trike sold through a bikes shop? Ask yourself that question again "how can Walmart do this trike so much less expensive that a bike shop" Answer, You have to sacrifice quality at every opportunity that there is available to get the price that low.
Frame: Carbon Steel that is fordable.
Paint: It's painted, what can you expect for $259.99
Drive Train: Trike is available in single speed. You can get the upgraded model which is a seven speed for only ten dollars more.
Brakes: Front V Brake and rear band brake. Front brake worked ok but rear brand brake did not work well.
Seat: Same seat as the Amazon trike. Back rest was too small, to low and gave no support. The back rest was fixed to the bottom of the seat and is not adjustable. No matter thought on the back rest, you will find the seat uncomfortable and will have to replace it anyway. If you need any back support you should be buying a recumbent trike rather than an upright trike.
Wheels: Actually the rims were aluminum which was a surprise, they could have saved twenty five cent per wheel by using steel rather than aluminum.
Ride: The distance between the seat and handlebars was fairly close; this gave the trike a small feel but also gave it a less steady feel. The head angle is steeper than the trikes by Sun or Trailmate. The steep head angle made the trike steer quickly, probably not what most people looking for in an adult tricycle. If you look at the Sun and Trailmate brands in comparison you set much farther back on the trike adding safety and stability to the trike. Typically people prefer the farther back seat position because it is easier on there knees.
In conclusion: This trike is junk! Do not waist your money. Folding sound nice but with the twenty four inch wheel it is still a bit big to fit in the back of most vehicles. If folding is important to you check our the True Bicycle Fold and Go or a recumbent trike that folds.
Pros: If you buy it you are only out $259.99
Cons: trike has a lot of flex and unsure feeling. 220 Lbs max capacity